Code Autocomplete in MetroTextual 1.7
MetroTextual is essentially a Metro-style interface wrapped around the open source text editing control called Scintilla. Scintilla is written in C++, which makes interfacing with MetroTextual (which is written in VB.NET & C#) quite complex. Fortunately, an open source Scintilla wrapper called ScintillaNET exists. This enables access to a vast number of code editing features, which MetroTextual is only just beginning to utilize.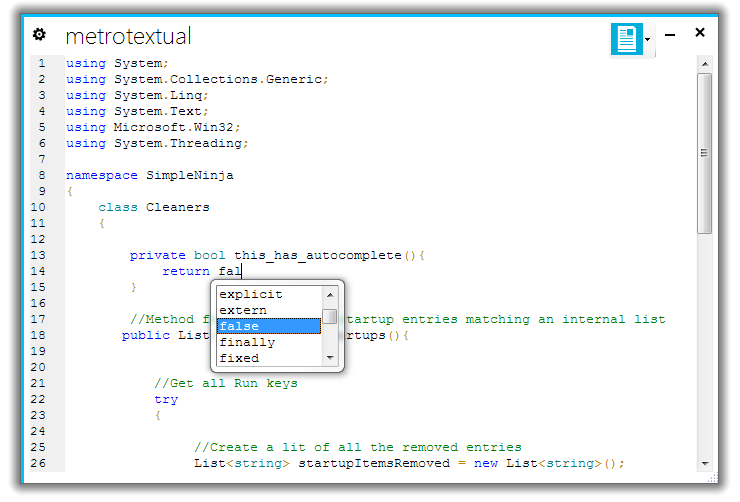 The upcoming version 1.7 of MetroTextual will include Code Autocomplete for all the programming languages supported by the editor. Thanks to ScintillaNET's simple API, it took about ten lines of code to add this functionality. You can expect to see further Scintilla features supported in MetroTextual in future versions. Keep an eye out for version 1.7 in the next couple of days.