Aviculture Hub—my website for people obsessed with birds—is doing rather well.
In 2019, the number of website visitors doubled compared to the previous year, and we published 25 articles, had 34 classified ads posted, received 78 comments on articles, and got 139 orders in our online store.
Wanting to see whether the shop/magazine/classifieds/community business model will work more than once, I've recently launched Aquarium Hub. This new site is going to be basically the same as Aviculture Hub but for people who like fish and aquaria.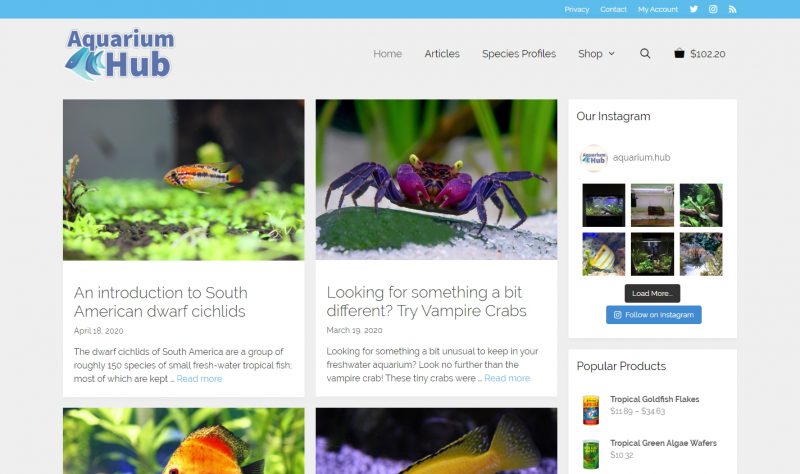 This new website, along with my other three pet-related properties, will collectively form what I'm calling "Pet Village Group".
The group has its own website, but there's not a lot worth looking at yet. Having said that, I might be planning some Voltron-esque pet industry play a little further down the line.