It's common for startups to claim their idea will make the world a better place, but very few live up to the mantra. Founders seem so enamored by messaging apps, mobile games and social networks; that ideas capable of positively impacting people's lives are often ignored.
Talkspace is one of those rare startups that has built a sustainable business solely on the idea of helping people. The idea is beautifully simple: Talkspace lets you securely and confidentially message a licensed therapist for $25 a week.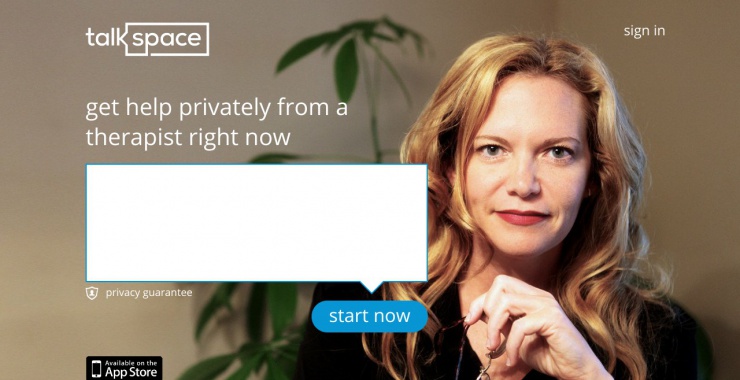 Mental health issues are especially prevalent among young people, who may be hesitant to confide in teachers, parents or school counselors. Professional counselors can cost hundreds of dollars per session, which many cannot afford. Talkspace's approach makes seeking help less intimidating and more accessible. There's no face-to-face interaction required and the app's security features makes it challenging for others to eavesdrop.
An article on The Next Web discusses the benefits of text-based therapy:
Talkspace co-founder Oren Frank said in an interview that dozens of studies have shown text-based therapy to be at least as, if not more, helpful as traditional methods. He also noted that using chat creates a journaling effect by allowing patients to scroll back and reread conversations. Therapists can also refresh their memory about your case before responding.
The Talkspace mobile app is currently only available on iOS. With 2.5 million dollars of seed funding, I'm somewhat confident that apps for other platforms will be appearing soon.