Unless you're exclusively using dropshipping services, having a reliable label printer is essential to running an eCommerce store. For small and medium sized businesses, my go-to printer recommendation has long been the DYMO LabelWriter 4XL. Consider that recommendation revoked.
In a staggering display of corporate greed, Dymo have began adding DRM software to their printers that forces customers to buy their overpriced Dymo-branded label rolls. EFF reports that Dymo's newest printer models will only print labels that have been embedded with an RFID chip that confirms it's an "official" Dymo label roll.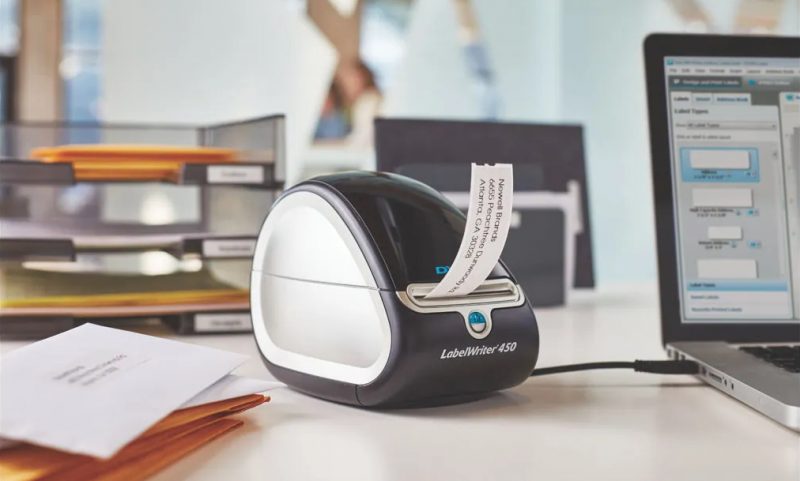 This makes the new printers incompatible with all label rolls produced by third parties, which are consistently more affordable than those sold by Dymo. Here in Australia, Dymo's XL labels retail at Officeworks for $62.95 per roll, while the same sized roll of generic XL labels can be purchased from InkStation for just $25.80 with free shipping.
Defeating the DRM isn't as simple as putting the chip from your "official" labels into your generic-branded roll, as the chip counts how many times you've printed and stops working once you've exhausted the roll.
If you own a Dymo label printer that has DRM, and are not able to return it to the retailer from which you purchased it, it may quickly prove cheaper to simply stop using it and purchase a competing printer that permits generic labels to be used.
So what happens in a few years when Dymo inevitably stop making label rolls containing that specific chip? Simple; you own a very expensive paperweight and will need to go out and buy a newer Dymo printer! Great, right?
Rightfully, Dymo customers are very annoyed as the hundreds of negative reviews on retail websites will attest. Nevertheless, the printer still holds a 3 star rating on Amazon, presumably helped by people who like paying 4x more for labels than they have to.