Codeanywhere is a code editor designed to run within a modern web browser. It allows you to code in web languages (HTML, Javascript, XML, CSS, PHP) from practically anywhere, including iOS and Android devices.

Registration
You must register for an account before you can use Codeanywhere. This allows the site to store your files in the cloud so you can continue to work on them from wherever you may be. The signup process is quite straightforward, requiring only a name, email (used for activation) and a password.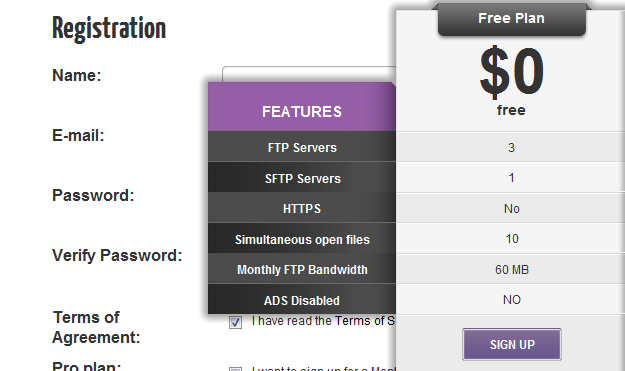 Connecting to FTP server
Codeanywhere can only open and edit files through an FTP connection. This means you will need to have an FTP server installed locally or a web hosting account. Connecting to the server requires you to supply your hostname, account name and password. To open the "Add FTP Account" interface, right click on the Ftp Servers button on the left sidebar.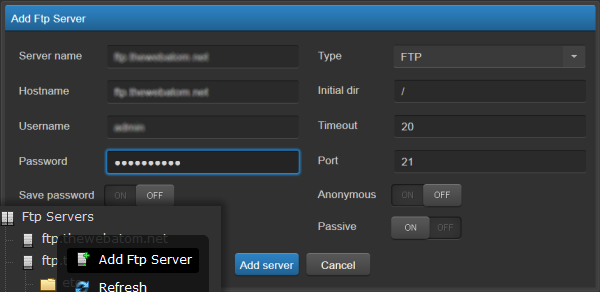 I experienced a few issues connecting to my server inside Mozilla Firefox. Switching to Google Chrome eliminated these issues.
Syntax Editor
The Codeanywhere syntax editor provides a very clean code editing experience. The font is sufficiently large, the syntax highlighting follows the standards defined in other editors and the line numbers are useful and unobtrusive. A nice feature of the interface is the tabs, which allows you to edit multiple documents simultaneously.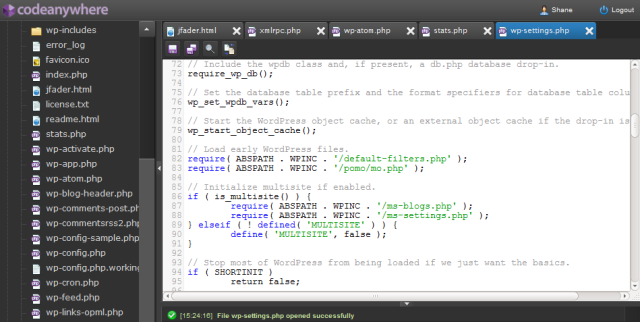 Final Comments
Codeanywhere is an elegant and very attractive way to write code in the cloud and store it directly to your own web server. The tool's features don't really compare to desktop equivalents like Adobe Dreamweaver and Blue Griffin. For situations where you don't have access to your more powerful tools and need to quickly and directly edit something on your server, Codeanywhere is ideal. I would like to see some error debugging or validating tools built into the interface, especially since it is designed to work with live production code.