Scriptish is a fork of Greasemonkey, a Firefox addon that allows users to run "scripts" to modify the appearance or behaviour of a website. Thousands of third party scripts are available from various sources around the web, such as userscripts.org.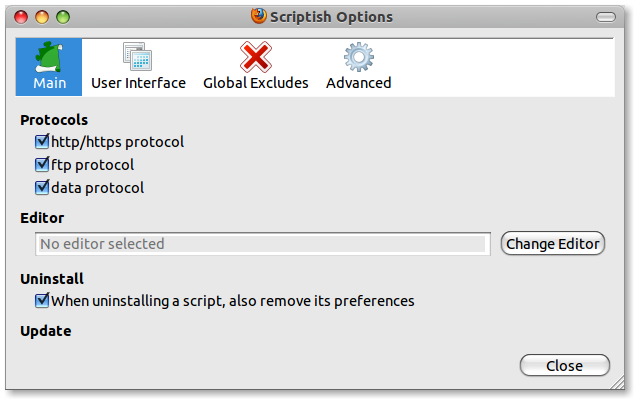 Note that Sciptish/Greasemonkey are not required to run scripts on other browsers, such as Google Chrome.
Primary Differences From Greasemonkey
Scriptish boasts superior performance over Greasemonkey, thanks to a cleaner code base that takes advantage of improvements in the latest versions of Firefox.The extension claims to have enhanced security measures in place to protect against malicious scripts. It also allows developers to push security updates for their scripts faster thanks to "automatic updating" support. Users have reported that Scriptish has much better support for scripts designed for other browsers and it suffers much fewer problems on pre-release versions of Firefox.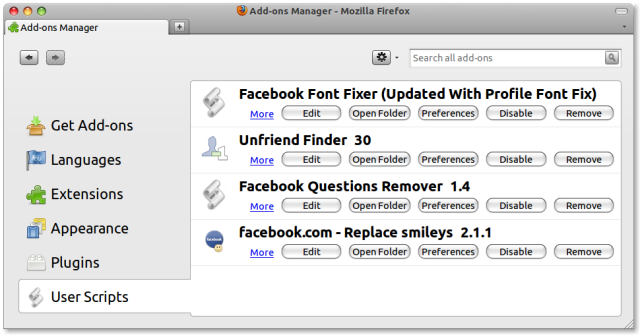 User Interface
Scriptish presents your userscipts alongside your other extensions in Firefox's Add-ons Manager. You can also access a comprehensive configuration menu allowing advanced users to set logging, security, protocol and other settings.
Scriptish is a great alternative to Greasemonkey on Firefox, especially if your scripts are causing performance issues. It is certainly worth trying it for a few days to see if there is any improvement.