IOBit is a Chinese software company that produces system optimization and security applications for Microsoft Windows operating systems. Yesterday Techdows ran a story claiming that IObit's Advanced SystemCare 6 beta was installing browser extensions/spyware without consent. This was hardly news, as IOBit have a long history of bundling malicious spyware with their apps. This post aims to shed a light on IOBit's various illegal and unethical business practices.
Distributing Malware
IOBit have also been linked to other companies (usually listed as "partners" on the IOBit website) which are known to distribute malware. There is significant evidence suggesting they also own Evensoft; known for rogue disk cleaning software. In 2012 IOBIt were accused of pushing a rogue registry optimisation application, shown below.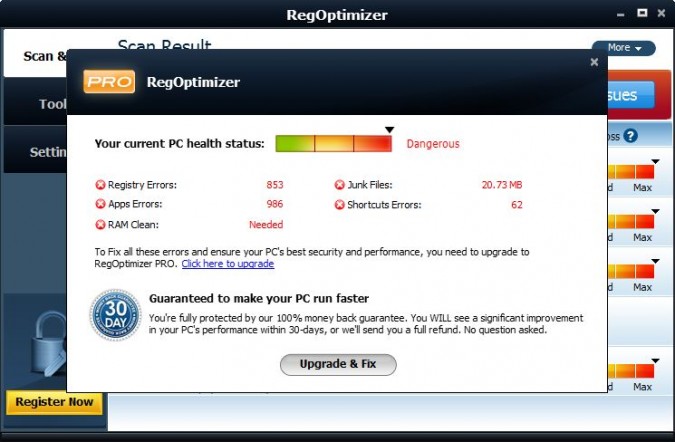 Fake and misleading website content
Sadly this isn't the first time IOBit has violated their users rights or displayed questionable ethics. Previous versions of their website had pages claiming that Advanced SystemCare could improve your pornography viewing experience. (The links; http://www.iobit.com/porn-games.html and http://www.iobit.com/naruto-hentai.html have since been removed by IOBit, however they can still be found on various internet archives.) In 2009 IOBit displayed fake reviews on their website, falsely claiming that their security product had been recommended by Forbes and CNN. In addition; positive reviews for IOBit products were posted before those products had even been released.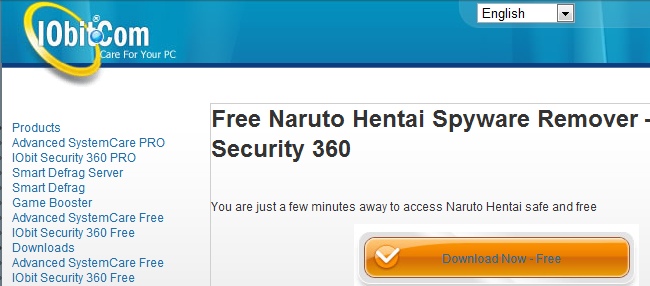 Theft of Malwarebytes' Intellectual Property
In late 2009; IOBit was caught stealing the database definitions of Malwarebytes' Anti-Malware and incorporating them into their own security product. When confronted by this claim; rather than apologize and amend the situation – they instead chose to blame their users. They eventually removed all of Malwarebytes' definitions from their database (~70% of the entire database), however they never issued a formal apology for their misconduct.
Censorship and Misleading Users
IOBit have a bit of a PR problem too. In this forum thread; an IOBit staff member specifically linked to negative reviews of IOBit software and claimed that they were being made with "evil intentions." A CNET user claimed that IOBit's Advanced SystemCare crashed his/her system. IOBit's management literally described this review as "rude and total racism." Furthermore, they incited their users to reply to the review on CNET. Many comments went as far as calling the user a "moron" and claiming he was incapable of operating the software. Any attempt to call IOBit out on their poor quality software and general disregard for ethics leads to retaliation.
Websites and individuals that promote IOBit's software should be ashamed that they are contributing towards such unethical practices. They distribute spyware, push rogue software, publish fake reviews, steal intellectual property, intimidate users and promote pornography. Why hasn't anybody shut them down yet?
Updates
September 20th, 2012 – IOBIt has been caught distributing malware and lying to users. Again.
April 2nd, 2013 – I've rewritten large portions of this article and divided it into subheadings.
December 6th 2015 – Someone has been spamming this post with pro-IObit comments from sock-puppet accounts.