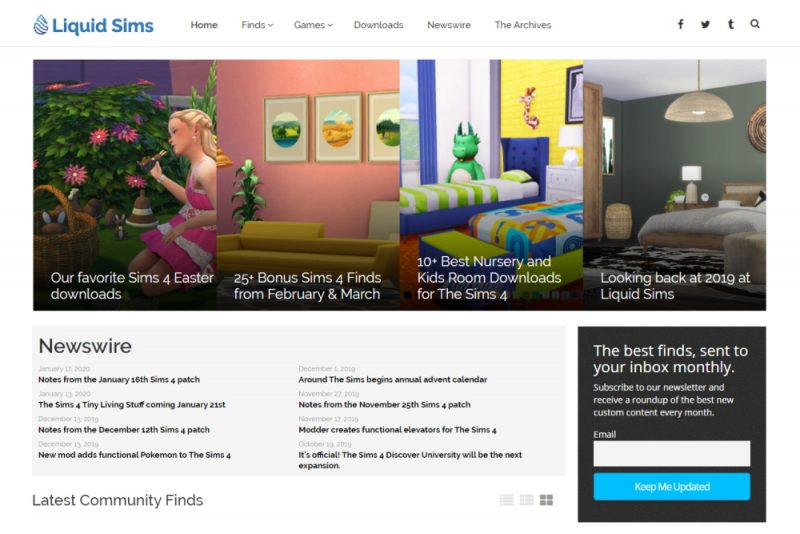 Liquid Sims
Liquid Sims is an online news website covering Electronic Arts' wildly successful The Sims and SimCity game franchises. The website features daily "finds" of custom content and modifications created by the game's loyal community of fans.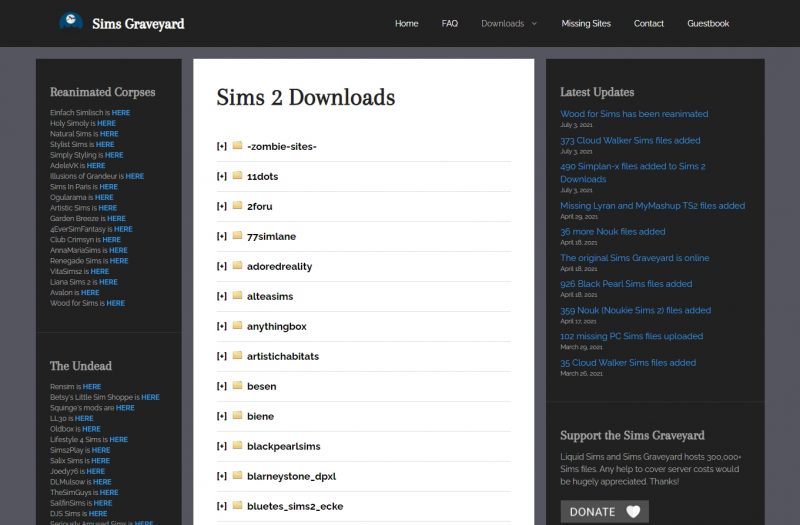 Sims Graveyard
Sims Graveyard is an archive of Sims 2 mods and custom content downloads from websites that no longer exist.
It currently hosts in excess of 300,000 Sims files.