Shipping goods across Australia is challenging. We're a big, sparsely populated country with limited delivery options available—especially to small business. Consequently, delivery services in Australia are slow and expensive.
In this post, we look at three eCommerce shipping options available in Australia and compare and contrast their strengths and weakness.
Toll IPEC & Toll Priority
Toll IPEC and Priority operate as distinct businesses, but for the sake of simplicity we'll be discussing them together as they share many of the same issues. Generally speaking, smaller items that fit into satchels will be sent with Priority and larger items (up to 25kg) will be sent with IPEC.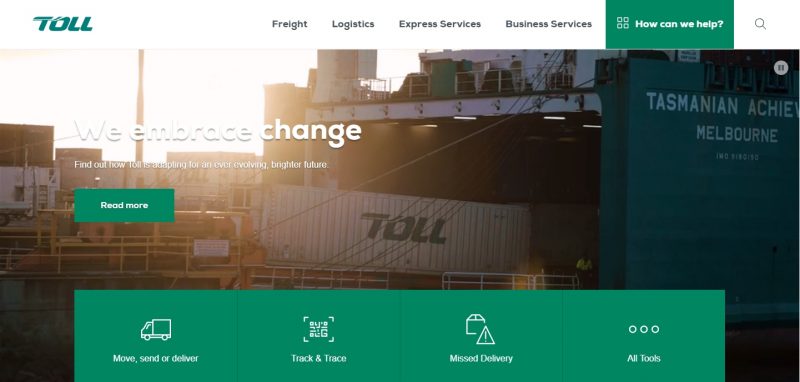 To put it bluntly, Toll are an absolute nightmare to deal with. Even the first step of using them as our courier—creating an account—was a months-long process.
Both Toll Priority and Toll IPEC share the same shipment booking system known as MyToll. MyToll is possibly the worst website you will ever encounter in your life. Not only is MyToll comically complicated, it's also prone to crashing at least once a week.
Each delivery booked into MyToll needs to be booked twice—once to create the shipment, then again to have the shipment picked up. There is no way to batch multiple shipments into a single a pickup. This makes Toll vastly more time consuming than any of the other delivery services we're going to discuss.
Toll charge (arguably exorbitant) redelivery fees on orders that don't have authority to leave. A 500g satchel sent with Toll Priority halfway across the country may only cost $6, but the re-delivery of that item (which is already at the nearest depot) will cost almost $30. If the re-delivery attempt fails, they'll just keep trying again and again until you've racked up hundreds of dollars worth of fees. Sometimes, even if authority to leave has been granted, the Toll delivery driver may arbitrarily decide not to leave the item unattended and you'll still be charged re-delivery fees.
Re-delivery fees aren't the only thing a retailer needs to worry about. Toll will add safe handling fees or manual handling fees (the distinction between these is unclear) seemingly at random. Sometimes you'll send the exact same parcel to the exact same address and be charged two wildly different amounts. Expect to spend many hours examining Toll invoices to find overcharges.
Toll isn't all negative though. Despite their issues, Toll's delivery service is extremely quick and (in certain situations) much more affordable than their competitors.
Toll Pros
Exceptionally fast delivery.
Short-range metro delivery is very affordable.
Toll Cons
Exorbitant re-delivery fees and handling fees.
Customer service so poor it might as well be non-existent.
Booking parcels is slow and cumbersome
---
Sendle
Sendle position themselves as an affordable alternative to Australia Post. They don't actually own any vehicles or processing facilities, instead acting as broker between customers and smaller courier firms like Fastway and CouriersPlease.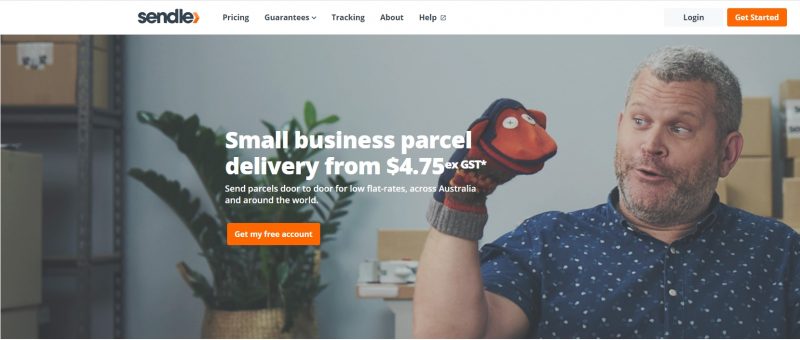 Sendle's flat-rate parcel delivery costs are very appealing to eCommerce businesses, as one knows exactly how much delivery is going to cost to any given address, and can charge customers accordingly. They also don't charge for re-delivery or return-to-sender, so there's no unexpected shipping costs to be worried about.
The downside of fixed-cost shipping rates is that some locations are overcharged considerably. A 20kg product sent from Sydney CBD to Melbourne CBD will cost around $12 with Toll, but will still incur Sendle's standard $27.95 cost. On the other hand, the same parcel sent from Melbourne to suburban Perth with Toll would be around $40. If using Sendle exclusively, be prepared to win some and lose some.
Sendle have a very seamless integration with most of the popular eCommerce platforms, including Shopify, WooCommerce, and eBay.
Sendle Pros
Booking parcels is extremely easy.
Flat-rate pricing model offers much-needed consistency.
Competitive pricing.
Free Re-delivery attempts.
Sendle Cons
Larger-sized items (over 10kg) are overly expensive to send.
Inconsistent quality between various 3rd-party delivery providers.
Can't book same day pickups
---
Australia Post
Australia Post is too expensive to be considered a viable delivery option for eCommerce businesses. The only place they really excel is their pre-paid satchels, which can be sent to regional and remote areas at no additional cost. A 500g AusPost satchel can be sent anywhere in Australia for $8.30, compared to $20 for Sendle and between $20-$40 for Toll.

Australia Post Pros
Flat rate services include regional/remote areas.
Support for P.O. boxes and parcel lockers.
Australia Post Cons
Parcel delivery is shockingly expensive.
Regular service is very slow.
Express service only includes limited routes, limited package sizes, and is much more expensive.
---
Closing Thoughts
So which delivery service should you use for your eCommerce business? There's a case to be made for using all of them. While Sendle is our go-to option for the overwhelming majority of deliveries, we still use Toll for larger products or when express shipping is requested, and AusPost is useful for those smaller regional deliveries.