Email marketing still remains one of the most effective ways to generate sales on an eCommerce website. In this post, we look at some creative ways to capture email addresses from potential customers in order to grow your mailing list.
While reading these suggestions, please keep in mind that you should always allow customers to opt-out from joining your mailing list, and to provide a simple means of unsubscribing if they decide they no longer want to receieve your emails. Furthermore, be mindful of all applicable data privacy and spam prevention laws.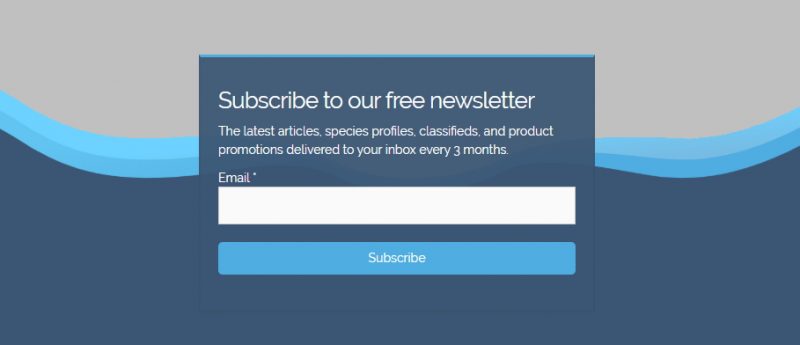 1. 'Back In Stock' notifications
Running out of stock can be quite frustrating. More often than not, if an item is unavailable to purchase in your store, buyers will just go to a competitor to get what they need.
In some situations, customers might be willing to wait until you've got new stock. This could be because your products are significantly cheaper than your competitors, or maybe you're selling rare or one-of-a-kind items.
A "notify me when back in stock" form will let you recover some of these missed sales, while also providing an opportunity to capture the email addresses of potential customers. The WooCommerce plugin we generally use for this is Back In Stock Notifier for WooCommerce, but be aware you'll need to do a bit of coding work to hook it up to your email marketing service of choice.
2. Offer exclusive deals for signing up
If you've already got email signup forms littered around your website, the next step is to give your visitors some incentive to join. An easy method is by offering an exclusive deal/discount to people when they sign up.
WooCommerce has a great built-in tool for this kind of thing—the coupon system! Create a coupon code that gives some kind of saving (10% off, for example) and include it with the confirmation email sent by new mailing list subscribers. Now, when someone signs up to your mailing list, they'll be able to take advantage of this deal.
If you're not willing to give a monetary gift to new subscribers, you could offer something else of value. Articles, eBooks, or first-access to exclusive products are all viable incentives.
3. 'Item On Sale' notifications
Everyone loves a bargain! If a regular-priced item is outside the price range of a potential customer, they may be willing to wait until the product goes on sale. Letting them sign up for an "item on sale" notification email is a great way to help them out, while also giving you an opportunity to add their email address to your mailing list.
You can implement this feature on your WooCommerce quite easily with a number of different WordPress plugins. Our solution of choice is using AutomateWoo in conjunction with YITH Wishlists Pro.
4. Contact and comment forms
Quite often, people using the contact form on your website are potential customers looking for more information about a product. If this is the case on your store, you could try adding a mailing list opt-in to the contact form, or the comment submission forms on your blog.
Be careful with this idea, though. Contact forms are notorious magnets for spam, and the last thing you want to do is pollute your mailing list with junk email addresses.
5. Cart/checkout opt-in
This is probably the most common place for stores to add an email opt-in, and one that's including in most email marketing plugins. It's nevertheless worth bringing up here, as it's such an effective way to capture high-quality email subscribers.
The customers most likely to buy from you are ones that have had a good experience buying from you in the past. But how can you capture the email addresses of people who have completed purchases? You add you opt-in to the checkout page!