Arguably best known as the setting for The Sound of Music, the city of Salzburg's Old Town is a UNESCO World Heritage Site internationally renowned for its architecture and picturesque surrounds.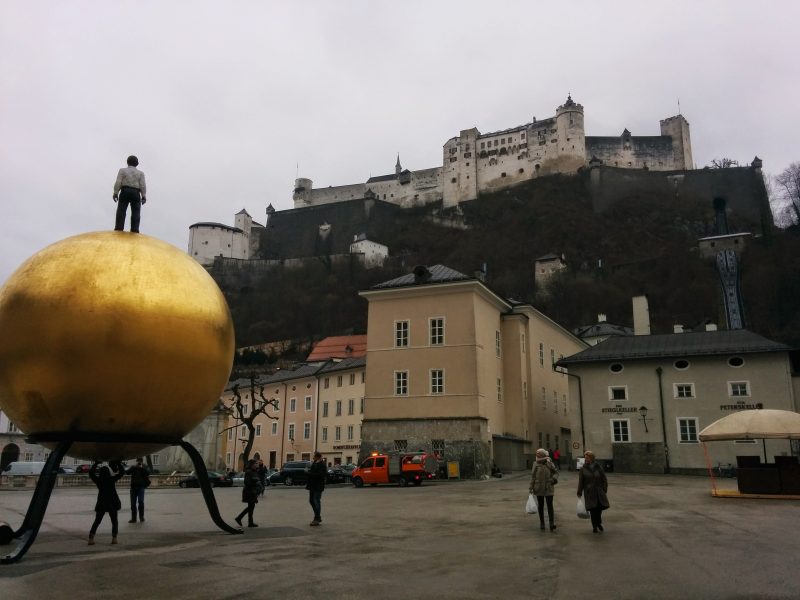 I visited Salzburg in January of 2015 on a day trip for somewhat-nearby Hopfgarten im Brixental. It was a bitterly cold day, but the Old Town area of the city was still packed with tourists and shoppers. The short trip duration made it impossible to venture off the beaten path, so I was only able to visit the most notable attractions.
The point of arrival into the Old Town is the UNESCO World Heritage listed Getreidegasse (shown below), Old Town's primary shopping street. It features an eclectic mix of shops and restaurants—mostlty both chain stores, but there's a few interesting locally-owned boutiques dotted throughout.
I'm not usually much of shopper, especially in overpriced tourist areas, but the relentless cold wind and rain made going into stores a survival necessity. I went home with a handful of souvenirs, a Christmas decoration, and a few essentials from H&M. I don't speak a word of German, but most of the shop keepers and waiters were able to speak decent English. Many of them spoke Italian too, which proved to be a useful fallback language when over-enunciated English and furious pointing proved fruitless.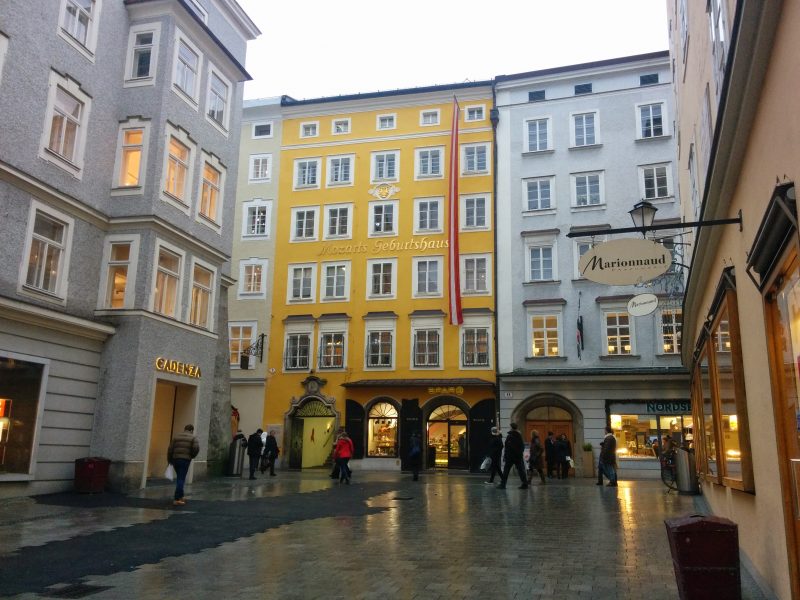 The Salzburg Cathedral and the Hohensalzburg Castle are the main tourist sights in Old Town. The castle is one of medieval Europe's largest, but unfortunately was closed for repairs while I was there (it's usually open year-round). The castle sits on a hill overlooking the town and is accessible either by walking or the funicular (sloped rail). The walk is utterly exhausting.
The cathedral, fortunately, was open and we were able to explore it freely. The Baroque style architecture and many windows above the nave made the interior lighter and more joyful than that of a more traditional Roman-Gothic cathedral.