SKU Price Update is a little WooCommerce plugin requested by a client to make price updates faster and easier. It's very straightforward; just enter the product (or variation) SKU, and the desired price, then click Change Price.
When installed, the SKU Price Update tool is added to the WordPress Dashboard menu under Products.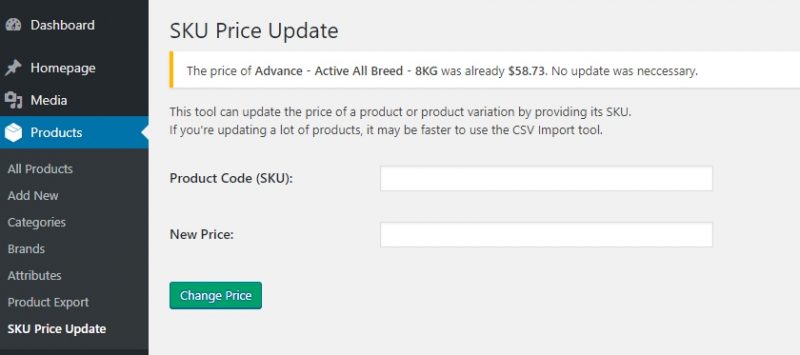 Installation:
Upload the provided .zip file through WordPress' built-in plugin installer. Alternatively, you can upload sku-price-update.php to the /mu-plugins/ directory.