Two years ago, I wrote an article comparing three Aussie delivery services. In that post, Sendle was painted as the clear winner against rivals Toll and Australia Post.
I've received a lot of emails and comments about that article in the last year or so, mostly expressing how completely wrong I was about the quality of Sendle's service. As much as it pains me to admit it, the random internet commenters are completely correct: Sendle is atrocious now.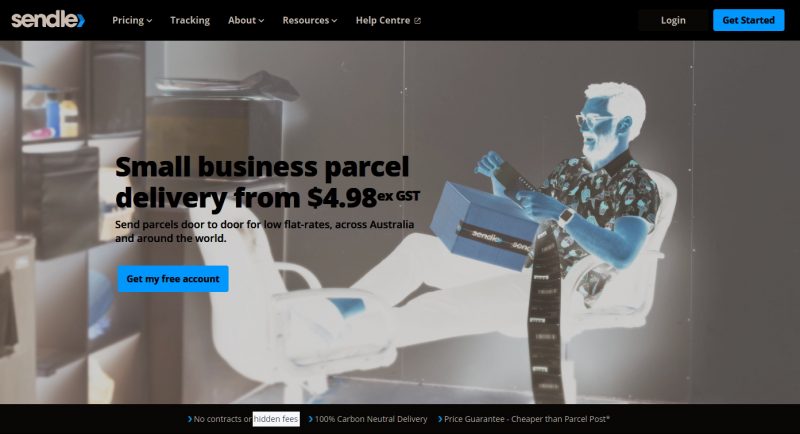 Questionable "Adjustment Charges"
Somewhere around 12 to 18 months ago, Sendle started applying "adjustment charges" to invoices. The idea of these charges is straightforward: If you declare a parcel as being one size, but then it's measured/weighed at a larger size, Sendle will charge you the difference. It seems pretty fair.
The consensus among the businesses I've spoken to is that Sendle's adjustment charges appear to be largely fabricated.
The first time this happened, we sent two 12kg bags wrapped in foam. Our rather expensive scales measured it as 24-and-a-bit kilograms, so we declared it at 25kg just to be safe. Sendle weighed it at 28kg and charged an extra $30 (doubling the cost). We questioned it, and Sendle provided this high quality photo as proof that the adjustment charge was legitimate. The photo clearly shows a box and not foam-wrapped bags, but whatever, mistakes happen and despite not getting a refund we stuck with them.
Then it happened again, the following week. Sendle measured an 89L box as 110L (we buy boxes at predefined sizes that fit Sendle's tiers) and charged a 100% adjustment fee.
And it just kept happening, again, and again, and again. Our largest adjustment was about $80, but I've seen examples in the Sendle Whinge & Support group on Facebook (that now needs to exist) of people being charged unjustifiable fees of several hundred dollars.
Customer Support Got Worse
We get it: COVID put a huge amount of pressure on businesses in the eCommerce supply chain. There were days during the height of the panic buying frenzy where clients had me—their marketing consultant—packing orders from sunrise to sunset at my normal hourly rate. When things get crazy, you do what's necessary to keep your head above water.
Sendle simply were not able to cope with the surge in demand. Customer support response times went from a day or two, to well over a week. Sometimes they didn't bother responding at all; ostensibly because so much time had passed that the issue was no longer relevant.
They're no longer price competitive
Sendle increase their prices about once a year. When we first signed up in 2018, we were paying $26.95 to send a 100L box. The current price on Sendle's premium plan is $31.20. A 16% increase is quite substantial, especially when the quality of the service has dipped so precipitously.
Meanwhile, the same 100L box sent via Sendle competitor Shippit—who also use CouriersPlease—is only $16.58. Sure, Shippit charge a monthly fee to use their service, but when you're only paying half as much for deliveries that's recouped very quickly.
Who do you recommend now?
We're now using Shippit and have been very happy with the service they provide.
I'll do a more in-depth review of their service in a future article; but basically, they're a broker for CourierPlease and Fastway, just like Sendle. If the part of Sendle you're trying to escape is the quality of the couriers they use, you'll find little relief with Shippit out of the box.
One of Shippit's best features is its ability to be linked to your accounts with other carriers. In additon to the couriers built into Shippit, I've linked my Toll IPEC and Australia Post eParcel accounts as well.
When a new order comes in, it's sent automatically to Shippit via their WooCommerce plugin. Shippit then uses the customer's address and the size/weight of the products they purchased to choose the most cost-effective carrier for that order.
With Shippit's superior CouriersPlease rates and the easy availability of our negotiated AusPost and Toll rates, switching from Sendle to Shippit has cut freight costs by as much as 30% on some of the eCommerce stores I'm involved with.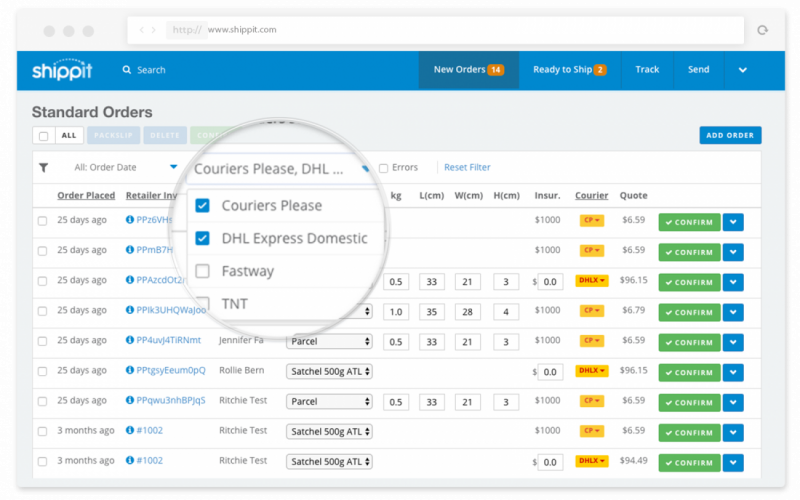 When should you use Sendle?
The compostable Sendle satchels that are charged at the $7.65 500g rate regardless of the actual weight are remarkably good value. And because they have a "if it fits, it ships" policy, there's much less chance of getting an erroneous overcharge.
If you've got something small but heavy (over 1kg), the Sendle satchels are much cheaper than the satchel service offered by Australia Post and Toll Priority.
Besides that, we haven't found any compelling reason to continue using Sendle.