Just as I did last year and the year before, I wanted to sit down for a couple of hours, make myself a cup of coffee, and think about everything I achieved in the last year.
Rebranding Gowland Media into LaunchWoo
One of the goals I mentioned in my 2018 review was to rebrand Gowland Media—my web/marketing firm—to highlight our increased focus on WooCommerce-based projects.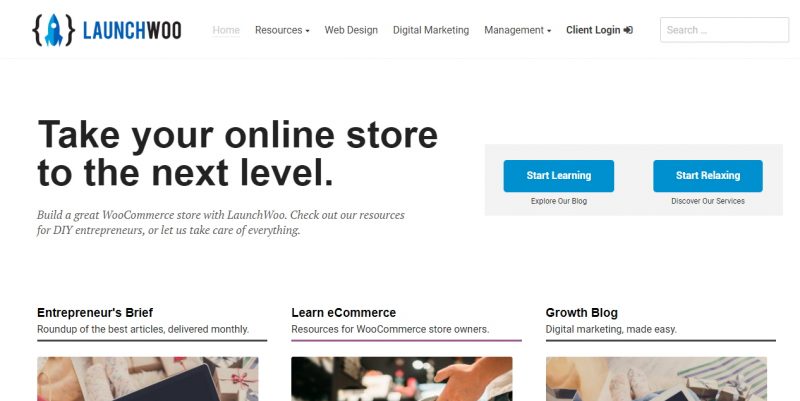 The re-brand to LaunchWoo was completed by March. We went with a .com.au domain name, and put a lot of work into becoming entirely locally focused. Among other things, all of our pricing and billing system were switched from USD to AUD, and all of our server infrastructure (for hosting customers and clients) was migrated to an Australian datacentre.
An update on tackling the pet industry
Last year I mentioned that I relaunched Aviculture Hub—my community website for birdkeeping enthusiasts—with an increased focus on monetization. Early in 2019, I added a small WooCommerce-powered online store to the website, and started selling a small range of bird foods and accessories.
I spent about $300 on advertising (Google Shopping Ads + business cards) and promoted the store through the finchkeeping forum I bought last year, and managed to turn over 10k over the year. That's obviously not enough money to survive on, but it's still kind of a neat accomplishment and certainly something I can build on in 2020.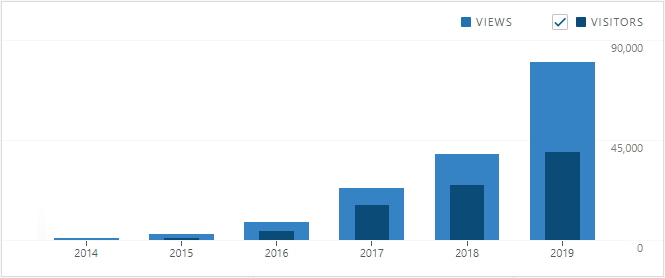 Aviculture Hub also got a new classifieds section, a bit of a redesign, and an events calendar. Website traffic is growing considerably, sales are gradually going up, and I'm excited to see how high they can go. I'm also looking into applying the Aviculture Hub model into other verticals, starting with an "Aquarium Hub" website set to launch in the first half of 2020.
Travels around Australia
Australia is a huge and diverse country. We have deserts, rainforests, vibrant cities, snow-covered mountains, and everything in between. I was really fortunate in 2019 to be able to take some time and really explore some of the natural beauty around me.
Australia has rainforests along the southeastern coast. That's half a day's drive from where I've lived, and I didn't know that until this year. In a similar display of my ignorance, I'd never explored the Barossa Valley—a world-class wine region barely an hour away.
I drove the Great Ocean Road, explored the Murray-Darling river in South Australia, Victora, and New South Wales, visited the pink lake of Sea Lake, shivered my way up the snow-covered Mt Buller, visited the wineries and gardens of the Adelaide Hills, walked the platinum beaches of the Southern Coast, and watched the New Year's Eve fireworks in Melbourne.
More website stats!
Liquid Sims
Last year I mentioned it would be cool if Liquid Sims, my fansite for EA's simulation games, exceeded a million annual pageviews for the first time. I'm pleased to report that it ended up getting a whopping 1.2 million views, which was 33% more than the previous year.

SingularLabs
Not every project can grow and thrive, though. At last we come to SingularLabs, my Windows software development business. Poor, sweet, SingularLabs; what has happened to you? In 2019, the website continued its steep decline for the 5th consecutive year.

I wrote the following last year:
I don't really have a plan to reverse this trend in 2019, nor am I working to come up with one. The company's flagship products (System Ninja, CCENnhancer) will be ten years old soon, and technology has changed dramatically in that time. There will soon come a time when Windows desktop apps will have little consumer demand and SingularLabs will either have to pivot or (most likely) come to an end.
There was no major product release in all of 2019, and no releases whatsoever in the last five months. I am still maintaining the products—fixing bugs and adding new localizations, but I think the time when adding exciting new features, or launching new products, has come to an end.