This is my 5th annual "year in review" post, in which I look back at some of the things I worked on in the previous twelve months. This year's review is uncharacteristically short, as my personal projects took a back seat to a big increase in client work. Nevertheless, here's what I've been up to:
Launched Grow It Indoors
I got really into indoor plants during the lockdown phase of COVID, and since then have amassed a fairly sizable collection. This year I launched a new website—Grow It Indoors—to give me somewhere to share and write about all-things plants.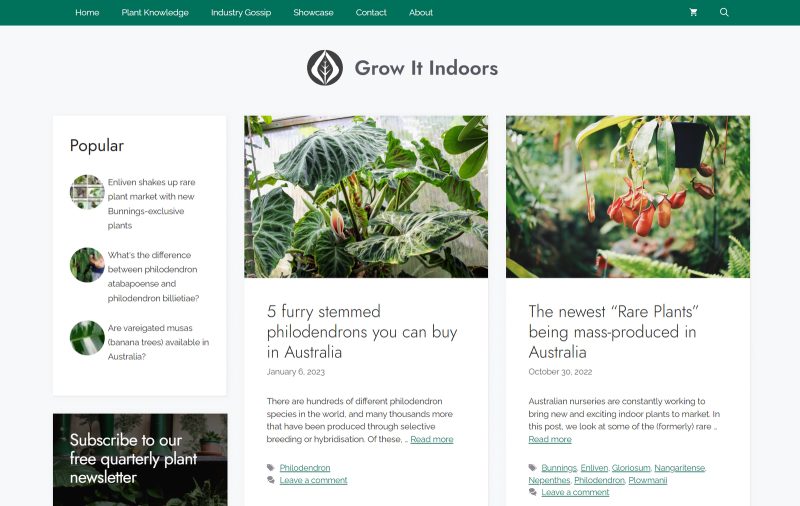 The second reason I launched Grow It Indoors is to give me somewhere to sell my plant cuttings. As my collection has grown, I've acquired some mildly rare and expensive varieties that are now established enough to propagate from.
eBay is one of the main places rare plants are sold in Australia, but their listing tools are a bit cumbersome. I set up WooCommerce on Grow It Indoors and linked it to eBay, so now any plants listed for sale on Grow It Indoors are automatically listed to eBay as well.
Now that I've got WooCommerce managing eBay, I can take advantage of the WooCommerce marketing automation and order fulfillment tooling I've built over the years. Honestly, I don't expect this project to make much money, but it will still a fun and useful exercise to get it all working.
Released System Ninja 4.0 (beta)
…and then didn't work on it again for six months.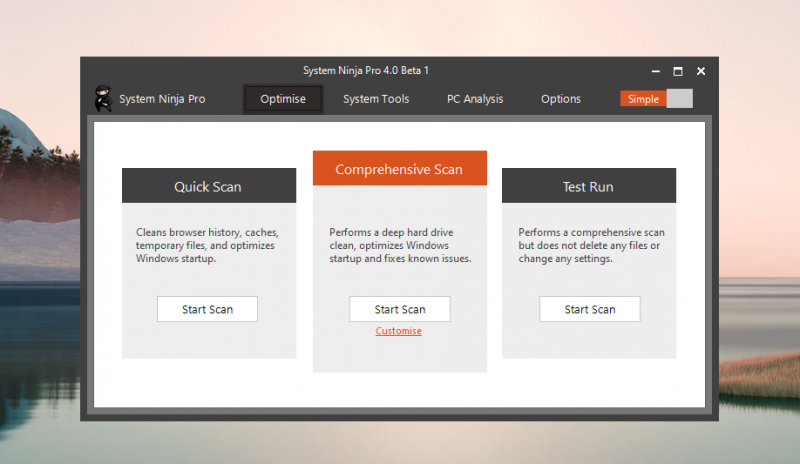 Version 4.0 is a fairly substantial refresh of the system cleaning program I've been working on for 13 years now. The UI has been overhauled, it properly supports the newest Windows versions, it has full scaling support for 4k monitors, and general stability has been massively improved.
Luckily, one of the first projects I crossed off in 2023 is getting the final System Ninja 4.0 release out the door. It's now available for download over at SingularLabs.
SingularLabs, of course, continued its decade-long decline in 2022. For the first time ever, it dipped below 1,000 visitors a day. As I've mentioned a few times in the past, I don't really have any plans to reverse this trend—the business is just not a big priority for me anymore.

Shut down LaunchWoo
LaunchWoo was my a WooCommerce agency/hosting business, which later transitioned into being a blog about running an eCommerce business. I wanted to devote more time other projects, so in early 2022 I shut it down and migrated all the content over to my personal website.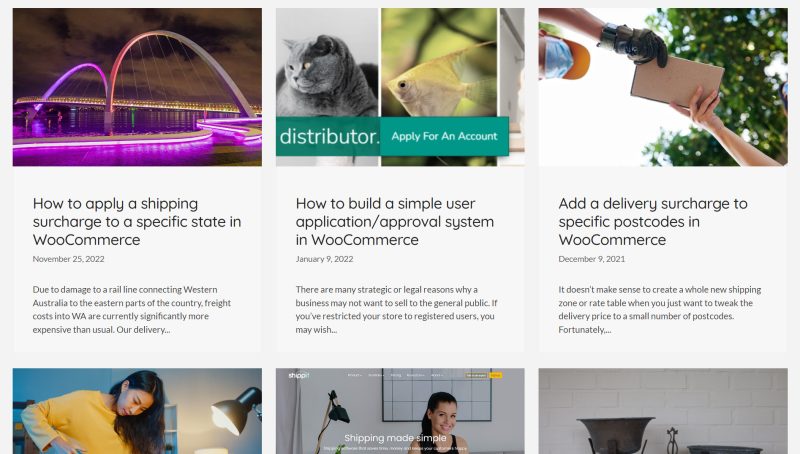 Writing about eCommerce under my own name instead of the "LaunchWoo" brand clearly made me seem more accessible and affordable, because the number of new client leads I've received from those articles has jumped significantly.