Last month I subjected The Web Atom to yet another pivot, this time transforming it into a more generic technology publication.The topics covered on The Web Atom and this blog have been converging for some time. Occasionally I would write a post about a great new app or service, then struggle to decide which blog it would be more appropriate for. Instead of running two competing websites, I've consolidated all of my non-personal blog posts on The Web Atom and exclusively use this blog for personal posts.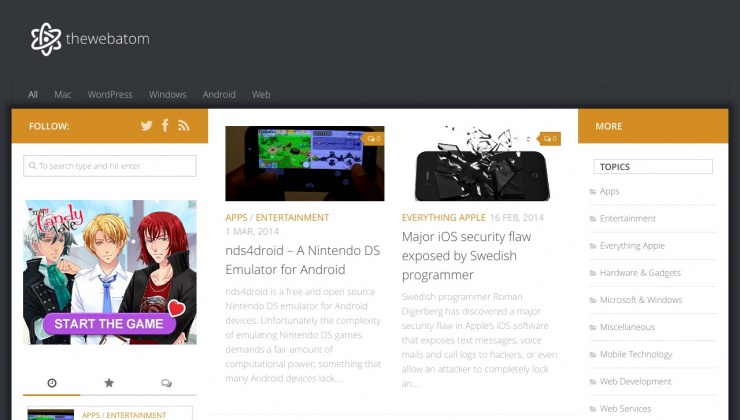 Broadening topics covered on The Web Atom will allow me to experiment much more. I can phase out topics that weren't working (such as WordPress stuff) and replace them with new topics through a gradual process of trial and error. Casual gaming and technology culture have proved themselves popular already, so expect to see them popping up even more.
The site will probably remain in a state of flux (as it has been since it's peak in 2009), while I explore a number of ideas. A download mirror for third party software is one of the first things on my agenda. There are so many download mirror websites in existence that it seems foolish to create another, but I'm in the unique position of owning a software company that experiences tens of thousands of monthly downloads. That traffic could be leveraged to push The Web Atom's download mirror into relevancy quite quickly.
Restoring The Web Atom's traffic to its previous volume should be an interesting challenge.