I've always regarded MetroTextual as an all-purpose text editor, but it's always lacked in one huge area – rich text editing. I've decided to finally tackle the feature, with the intent of shipping with version 1.8.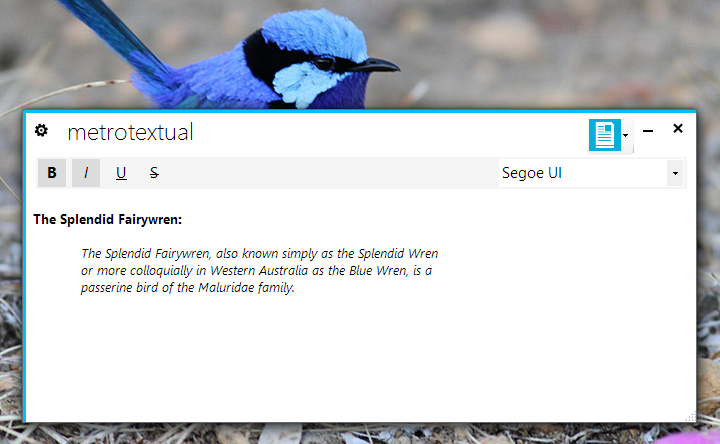 When you select "Rich Text" option a new toolbar will appear, providing a number of new text formatting tools. As you can see, there's not many options available yet as it's still very early in the development process.
I'm also planning on writing code that will allow the Rich Text Format to be exported as clean HTML code. In the future, this would allow MetroTextual to act as a WYSIWYG editor for writing blog posts. I'd love to explore writing a WordPress plugin for MetroTextual, allowing posts to be published directly from its pretty little interface.